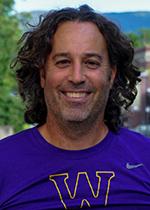 Squash and Beyond Camps at Williams College is a leading summer squash program in the United States that has been operating since 2003. It is run by Zafi Levy, who is passionate about coaching squash and ensuring that teen players have a fun and positive experience while improving their game. The camp offers various programs, including Squash and Beyond World, which provides an opportunity for teen players to travel and learn about different cultures while training with local coaches and junior players. Squash and Beyond Education offers a range of classes in subjects such as ACT/SAT preparation, math, science, college essay writing, community work, and driving school. Squash and Beyond Language offers Spanish and French classes as part of the squash camp.
Squash and Beyond Outdoors offers outdoor activities such as fly fishing and golf in addition to squash training. All programs are designed to provide a safe and enjoyable experience for young squash players.
---
Physical activity has always played a large part in my life. PE was always my favourite subject at school and wherever life has taken me, sport has always been a constant. I coached informally at an early age. My own personal development took a change in direction when I decided to go to University to gain a P.G.C.E and become a Physical Education Teacher. This training and subsequent training has allowed me to develop my organizational and communicational skills. Planning and evaluating also became a way of life at this stage.
Since becoming a full time Squash Coach I have changed my philosophy of coaching many times and continue to do so. At the time of writing I believe the most important elements of being a successful coach are building positive relationships, being a positive role model, an understanding of different learning styles and a depth of subject knowledge but also the ability to evolve and question my ways of thinking and doing things.
---
Fabio joined Agnes Irwin in 2020 as Director of Squash. In 2022, the Agnes Irwin Middle School squash team claimed championship national titles in Division I and II for the first time in Agnes Irwin squash program history. During the 2021-2022 season, Upper School squash team ranked fourth in the country. 
A familiar name for many AIS families, Cechin was a squash professional at Merion Cricket Club since 2009, and has served as Head Professional there from 2014-2021. He has coached numerous US Squash and Brazilian Squash national and regional teams, including multiple stints as the US Squash Junior National Team Coach for the Pan-American Junior Championship and the Pennsylvania Regional Squad, as well as for the Brazilian Junior National Team Coach at the Pan-American Junior Championship. An accomplished squash player himself, Cechin was a top Brazilian Junior player, winning the South American Junior Championship in 1999, and moving on to play in the PSA World Tour and achieving a world ranking of #180. After completing his professional career, he began his coaching career at Academia Squash in Brazil in 2001. He is a US Squash Level 3 Certified Coach. 
---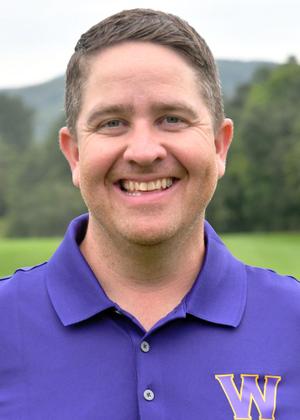 Tomas Adalsteinsson has been the head coach of the Williams College women's golf team since 2016. During his tenure, the team has finished as runner-up twice and in fourth place at the NCAA Championship, won five consecutive NESCAC Championship titles, and established itself as one of the top programs in NCAA Division III women's golf. Adalsteinsson was named the WGCA & Golf Pride DIII National Coach of the Year and the WGCA & Golf Pride DIII East Region Coach of the Year in 2018-19, and the NESCAC Women's Golf Coach of the Year in the same season. In 2018-19, his team concluded the season ranked #1 by Golfstat and won seven tournaments, including the NESCAC Championship.
The team set a scoring record for 18 holes in the 2019 Jack Leaman Women's Championship and had its best performance ever at the Taconic Golf Course in 2019. The 2018-19 NCAA Individual National Champion was Williams senior Cordelia Chan, who also received numerous other accolades. In 2017-18, the Williams team tied for first place at the NCAA DIII Championship but finished as runner-up after a playoff. In Adalsteinsson's first year at Williams, the team finished fourth at the NCAA DIII National Championship and won six tournaments, including the NESCAC Championship. Adalsteinsson has a background as a player and coach in golf and soccer, and in sport psychology.
---
Jim Moore chairman of the English department and director of the squash program at Blair Academy. A writer of fiction and non-fiction, Jim has served as board chairman of Writers & Books, a literary organization with over 5,000 members in Rochester, NY. Before becoming a full-time teacher, Jim directed the college counseling programs at Blair and Savannah (GA) Country Day School; he also served as director of alumni relations at the University of Rochester's William E. Simon Graduate School Business. Jim has been a staff coach at Squash and Beyond since 2012; in addition to his work on the court, currently leads our College Essay Workshop and other writing programs in July. In 2015, Jim and his wife Wendy led the Squash and Beyond trip to the Dutch Junior Open in Amsterdam.
Jim earned a BA in English from Cornell University.